Podcast: Play in new window | Download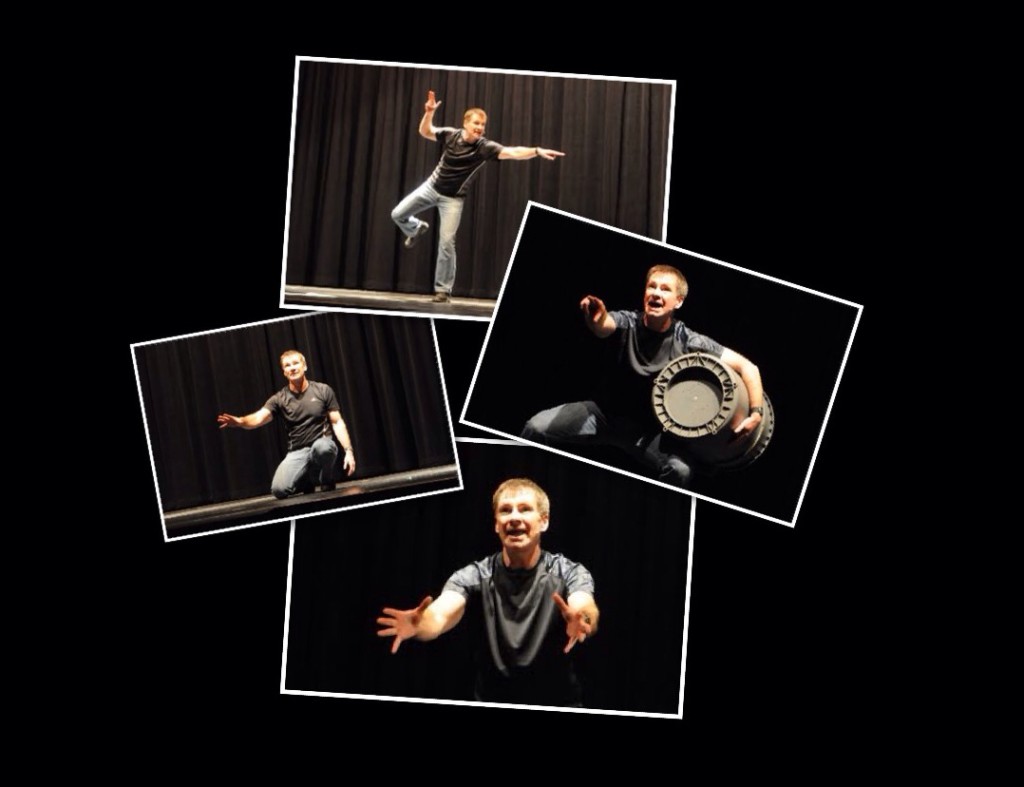 Welcome
Hi.  My name is Jeff Wright.  I am the researcher, the writer and the storyteller behind Trojan War: The Podcast.  This podcast is the realization of a dream I have had for years.  My day job is telling stories from the Trojan War Epic, live and on stage, sometimes in tiny clubs, but usually to audiences numbering in the hundreds.   I love the work.  But as is the case with any live show, time constraints are a real issue.  No matter how engaged my live audience, I cannot expect them to sit still for more than about two and half hours at a go.  So I am always forced to cut out awesome episodes from the story, or to totally neglect really compelling characters.  And it kills me every time I have to do it!  Imagine if J.R. Tolkien's editors had insisted that he pare down Lord of the Rings to a single novel, instead of a trilogy; or if they had told George Lucas:  "you've got to fit it all into just one movie George."   Well, no doubt it could have been done, but imagine what would have been lost!
In my live shows (check out jeffwrightstoryteller.com for booking details and sample footage) I always face just this sort of problem, and The Trojan War Epic, I promise you, is even more epic in scale than Star Wars! But then I got the idea of a podcast serial.  A serial, I realized, was a way to tell all of the stories, include all of the awesome episodes, and introduce every one of the really compelling characters.  Because I can deliver it to you, my audience, in manageable, butt-friendly, bite-sized chunks.  Listen to as much of the epic story as you wish – any time or any place that you wish – confident that when you are ready for more story, the next installment will be waiting here for you.
What is the Trojan War Epic?
So back in Bronze Age Greece, sometime around 1250 B.C.E. or so, there was a war.  Or there might have been a war.  We don't really know — that was a long time ago: the historians and the archeologists are still debating exactly what happened back then.  But whatever the actual historical facts, stories about that war soon began to spread across the Bronze Age world.  For the first 500 years or so, the stories were all spread by word of mouth, by storytellers like me.  Then about 700 B.C.E. or so, the Greeks figured out written language, and some parts of the story got written down in an epic poem titled The Iliad — by a guy named Homer.  Following Homer, other writers got inspired, soon storytellers everywhere were adding episodes, and more and more accounts of the Trojan War – a war which may or may not have happened – began to appear.  By the year 19 B.C.E. even the Romans were in on the fun and a guy named Virgil added brand new episodes to the continually evolving plot.   A few years after that, the Romans collected all of the Trojan War stories that they could find, and filed them away in a massive library in Constantinople, where some of the stories survived the worst of the Dark Ages.  And that is why we have the stories today.  Sadly, many of the original versions have been lost, so storytellers like me have to work with the "fragments" of story, plot and character that survive, and do our best to "glue all the bits together" into one big epic plot.  The good news is that there is truly wonderful content to work with:  Achilles, Helen of Troy, Zeus, Aphrodite, Hector, The Trojan Horse … the list goes on.  And all of the elements that we adore in our epic stories are here:  love, hate, war, revenge, action, betrayal, sex, violence, cowardice, courage, geopolitics, magic, and even a few gods.  Scholars tell us that the Trojan War epic is Western culture's "original and foundational epic".  I like to think of it as the granddaddy of all the other epically big stories that we know and love.
How Does the Podcast Serial "Work"?
The quick answer is that the Trojan War epic is one really big story.  So to make it portable – so that you can listen along on your commute to work, or during your time at the gym, or wherever else it is that you tune in to podcasts – I am breaking the Trojan War epic down into bite-sized episodes, or "chapters".  I will keep each episode to about an hour.  At the start of each podcast, I will tell the next installment in the continuing story.  That will take about 45 minutes.  Following the story, I will invite you to stick around for 15 minutes of "post-story commentary".  I will spend that time playing around with some of the concepts, trivia, and cool ideas that relate to the bit of story I have just told.  I promise that there will be no "plot spoilers" in the post-story commentary:  just some value-added insights, and a lot of irreverent fun.
You will want to listen to the episodes of Trojan War: The Podcast in sequence, and try not to skip any episodes.  The entire podcast serial follows a deliberate story arc – jumping in and out of episodes at random might get pretty confusing.
Jeff's Other Projects Include …
TROJAN WAR:  THE LIVE SHOW
Book a live telling of the Trojan War epic!  Jeff tells history's most awesome epic in theatres, classrooms and large auditoriums.  Jeff tailors the content and length of his live performances to the specific needs of your audience and event.

Trojan War: The Live Show is uniquely suited to "extended duration audiences": guests on a cruise ship; guests at a lodge or resort; guests on a multi-day tour.  For such audiences Jeff weaves an extended story arc which includes new episodes each day.  Jeff also delivers entertaining and informative post-performance "edu-tainments".
LEADERSHIP LESSONS FROM A BRONZE AGE WAR
Jeff's highly entertaining live corporate show integrates the 21st century lessons of Behavioral Economics into an instructive exploration of leadership and teamwork "blunders" committed by Bronze Age warlords – and by contemporary managers and CEOs.
HOW TO MAKE LOVE IN A CANOE
How to Make Love in a Canoe is a series of personal stories that chronicle Jeff's adventures – and misadventures – over a lifetime of wilderness canoe trips.  But what Jeff's canoe stories are REALLY about is our relationships – with siblings, parents, partners, and our children.  Through a performance that is wildly entertaining, occasionally poignant and always "laugh till it hurts" funny, Jeff delights audiences with his accounts of the infinite ways in which love can be made … in a canoe.  A twice-sellout at Ottawa's National Arts Center 4th Stage.
A Little Bit about Me …
When I am not performing, podcasting, or "edu-taining", my passions include wilderness canoe tripping, playing in the kitchen, binging on Netflix, collecting interesting whiskey, and hanging out in the gym.
Happy Listening,
Jeff